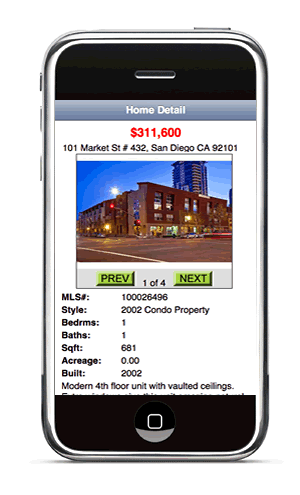 While we have always had support for the Apple iPhone, we now support all major brands of smart phones including BlackBerry, MOTO, Android and a host of others.
When a client visits your website using their smart phone they experience a version of your site tailored to the smaller screen. The assumption is that most people who use your website on their phone will want quick access to price information. They are most likely out driving around looking at homes. The mobile version of your site makes it very easy for them to get fast info on the property and easily contact you for a showing. This makes it unlikely that they will simply call the listing agent for more info.
Using this feature is very simple. Just open the Web Browser on your smart phone and surf to your web address. The system will automatically detect the brand of phone and will provide a version of your site optimized for it. There's no need to fumble around trying to download an app. Just surf and go!
If you'd like an advertisement for the Mobile Phone feature added to your website, please send a support request.